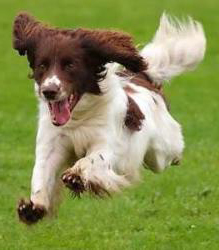 Moving to a new home can be a difficult transition for everyone in the family, including the furry, four-legged members.
Dogs and cats develop a strong bond with their environment so when they are relocated from their territory it can cause them stress.
Here are some tips to ease your pets' transition to a new home :
Keep Your Mood Calm
Pets are very tuned-in to your emotions and will sense your mood. If you are stressed throughout the moving process, your cat or dog will pick up on this and it will make him anxious. Try to remain calm and give your pet plenty of attention and reassurance during the process of moving.
Transporting Your Pet
A few weeks before the move, introduce your pet to his pet carrier so that he becomes familiar with it. It will be much less scary for him to be transported in a carrier, which already has recognizable smells and perhaps a favorite chew toy or blanket inside. When you are moving your pets to your new home, it is a good idea not to feed them for about three hours before setting off, as this can help to prevent accidents while in transit.
Upon Arrival
When you get to your new residence, place your pets in one room of the house and provide them with water, food, and a few familiar possessions. Keep them in a closed room while you move things in, as the process of moving boxes and furniture can be chaotic and doors can be left open. Once everything has been moved in, you can take the time to give your pet some one-on-one attention.
Dogs find routines comforting, so try to stick to the same schedule of feeding and walking in your new home. Cats will want to explore and rub their scent all over the house to claim it as their territory. A cat might attempt to return to its old home after a move, so keep it indoors for a few weeks at first.
These are just a few ways that you can make moving to a new home a better experience for your beloved pets. If you'd like more suggestions for helping your pets and family adjust to a move, call or email me with your questions.